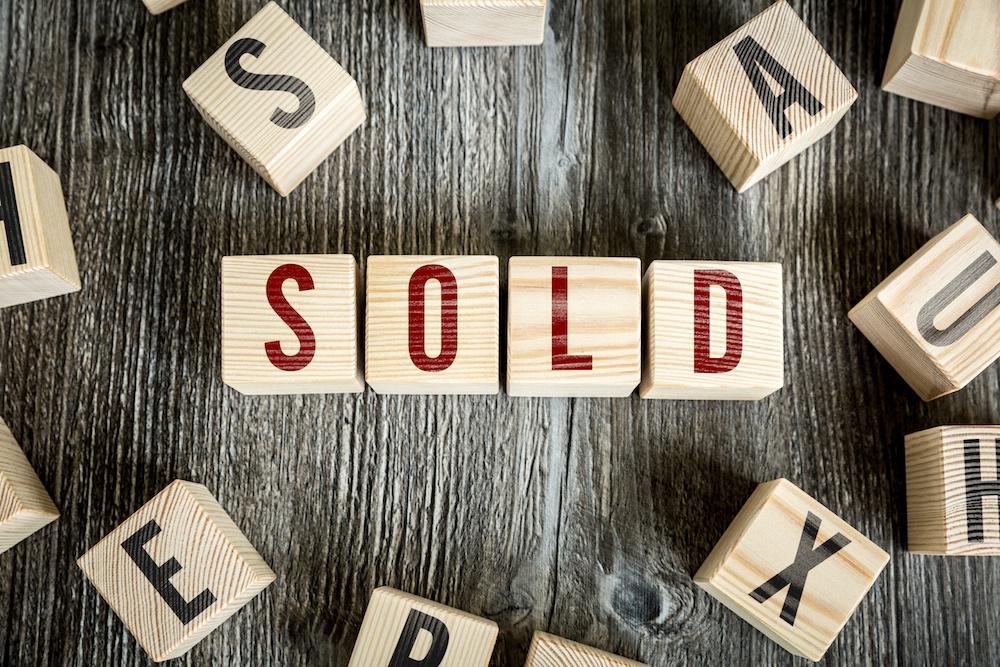 Orange County in the Orlando-Kissimmee-Sanford Metropolitan Statistical Area (MSA) recorded the 12th lowest foreclosure rate for Florida MSAs during the first quarter of the year, according to an ATTOM Data Solutions analysis of property data.
One in 798 properties in Orange County started the foreclosure process during the first quarter of the year.
In comparison, Wakulla County in the Tallahassee MSA recorded the highest foreclosure rate among MSAs statewide with 1 in 248 properties in foreclosure. Jefferson County, which is also in the Tallahassee MSA, had the state's lowest foreclosure rate in the first quarter (1 in 1,650 properties).
The data shows 637 Orange County properties with a foreclosure filing during the first three months of 2018. The county has more than 508,000 housing units. The foreclosure rate in the county is up 30 percent from the end of 2017 and down 46.92 percent from a year ago.
Overall, Florida ranks 11th in the nation for foreclosures, with a rate of 1 per 599 properties. A total of 15,275 properties started the foreclosure process in the first quarter – a 23.28 percent increase over the fourth quarter of 2017 and a 30.21 percent decrease from this time last year.
Metropolitan statistical area foreclosure rates
Metro Statistical Area
County
Population
Housing Units
Q1 2018 Properties with Foreclosure Filings
Foreclosure Rate (Housing Units Per Foreclosure Filing)
Change from Q4 2017 (%)
Change from Q1 2017 (%)
Tallahassee, FL
Wakulla
31,314
12,871
52
248
48.57
8.33
Pensacola-Ferry Pass-Brent, FL
Santa Rosa
163,903
67,603
195
347
7.73
-2.50
Jacksonville, FL
Duval
900,890
396,150
961
412
8.83
-9.93
Pensacola-Ferry Pass-Brent, FL
Escambia
309,574
138,693
329
422
10.77
15.85
Crestview-Fort Walton Beach-

Destin, FL

Okaloosa
195,798
94,851
220
431
-23.61
-4.76
Tallahassee, FL
Gadsden
46,153
19,411
44
441
15.79
-41.33
Tampa-St. Petersburg-Clearwater, FL
Pasco
488,310
232,977
515
452
11.71
-27.46
Jacksonville, FL
Clay
200,346
77,490
162
478
25.58
-40.22
Jacksonville, FL
Baker
27,312
9,615
20
481
-37.50
-50.00
Palatka, FL
Putnam
72,304
36,681
75
489
50.00
-58.33
Orlando-Kissimmee-Sanford, FL
Osceola
311,962
135,085
268
504
48.89
-11.55
Clewiston, FL
Hendry
38,376
14,389
28
514
-17.65
-17.65
Miami-Fort Lauderdale-West Palm Beach, FL
Broward
1,863,780
816,886
1586
515
25.77
-26.30
Tampa-St. Petersburg-Clearwater, FL
Hernando
176,797
84,768
158
537
21.54
-39.23
Lakeland-Winter Haven, FL
Polk
637,691
283,333
527
538
18.96
-30.84
Panama City, FL
Bay
178,361
100,405
186
540
5.68
-16.59
Tampa-St. Petersburg-Clearwater, FL
Hillsborough
1,323,059
554,762
1023
542
45.52
-29.45
Gainesville, FL
Gilchrist
17,033
7,241
13
557
44.44
-18.75
Miami-Fort Lauderdale-West Palm Beach, FL
Miami-Dade
2,664,418
1,004,835
1803
557
21.58
-39.11
Homosassa

Springs, FL

Citrus
140,453
77,760
138
563
43.75
-45.45
Tallahassee, FL
Leon
284,788
126,658
216
586
-16.60
-29.18
Cape Coral-Fort Myers, FL
Lee
680,970
377,081
642
587
58.91
-29.99
Tampa-St. Petersburg-Clearwater, FL
Pinellas
939,548
504,477
828
609
23.95
-13.93
Deltona-Daytona Beach-Ormond Beach, FL
Volusia
510,806
256,164
415
617
35.62
-29.90
Sebring, FL
Highlands
98,862
54,967
88
625
37.50
-46.99
Miami-Fort Lauderdale-West Palm Beach, FL
Palm Beach
1,398,757
674,975
1061
636
23.80
-29.22
Ocala, FL
Marion
340,341
163,786
246
666
46.43
-41.71
Okeechobee, FL
Okeechobee
39,420
18,234
27
675
-15.63
-53.45
Deltona-Daytona Beach-Ormond Beach, FL
Flagler
102,917
49,657
73
680
0.00
-42.06
Port St. Lucie, FL
Saint Lucie
293,136
137,649
202
681
35.57
-27.60
Wauchula, FL
Hardee
27,302
9,623
14
687
600.00
-39.13
Sebastian-Vero Beach, FL
Indian River
145,342
77,498
112
692
15.46
3.70
Punta Gorda, FL
Charlotte
169,642
101,532
145
700
10.69
-40.33
Arcadia, FL
De Soto
35,134
14,724
21
701
31.25
-30.00
Lake City, FL
Columbia
68,198
28,338
40
708
-23.08
-61.90
Palm Bay-

Melbourne-Titusville, FL

Brevard
560,683
272,437
384
709
31.96
-37.46
Crestview-Fort Walton Beach-Destin, FL
Walton
61,528
47,821
64
747
45.45
-44.83
Jacksonville, FL
Nassau
77,187
36,152
47
769
30.56
-55.24
Jacksonville, FL
Saint Johns
218,362
97,065
125
777
19.05
-18.83
Orlando-Kissimmee-Sanford, FL
Orange
1,256,055
508,562
637
798
30.00
-46.92
Gainesville, FL
Alachua
256,581
114,195
134
852
2.29
-31.63
Orlando-Kissimmee-Sanford, FL
Seminole
442,905
185,436
217
855
28.40
-40.38
North Port-Sarasota-Bradenton, FL
Manatee
353,411
179,365
205
875
41.38
-34.71
North Port-Sarasota-Bradenton, FL
Sarasota
398,011
231,587
262
884
35.05
-39.49
Key West, FL
Monroe
77,150
52,977
59
898
34.09
-33.71
Orlando-Kissimmee-Sanford, FL
Lake
317,586
147,372
158
933
39.82
-38.28
Port St. Lucie, FL
Martin
153,592
78,957
75
1,053
13.64
-10.71
Naples-Immokalee-Marco Island, FL
Collier
348,236
203,899
182
1,120
51.67
-16.51
Panama City, FL
Gulf
15,851
9,211
7
1,316
-30.00
-72.00
The Villages, FL
Sumter
113,589
63,694
42
1,517
40.00
-36.36
Tallahassee, FL
Jefferson
14,082
6,599
4
1,650
33.33
-42.86
Source: ATTOM Data Solutions